TEAM 151'S "LOW RIDER"
WANTS TO WORK WITH YOUR ALLIANCE!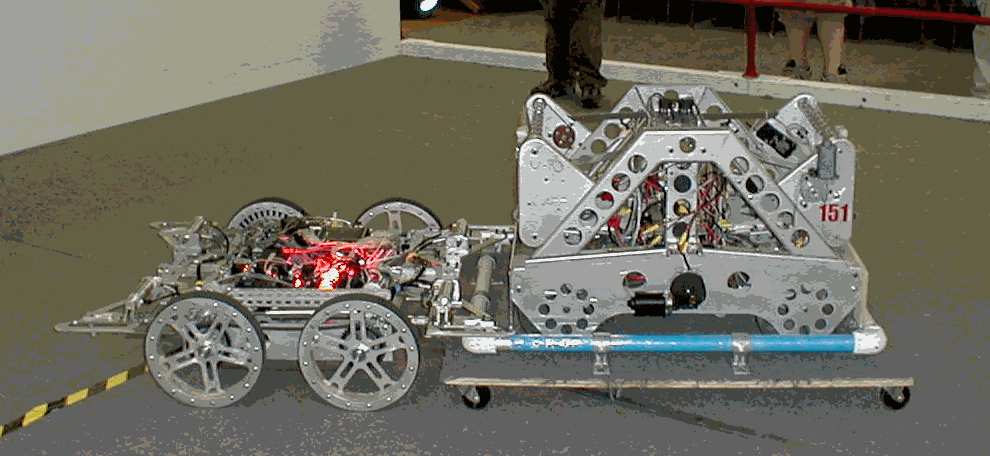 Only team to successfully pull
a fully laden stretcher over the bridge and into the end zone.
High traction! High torque!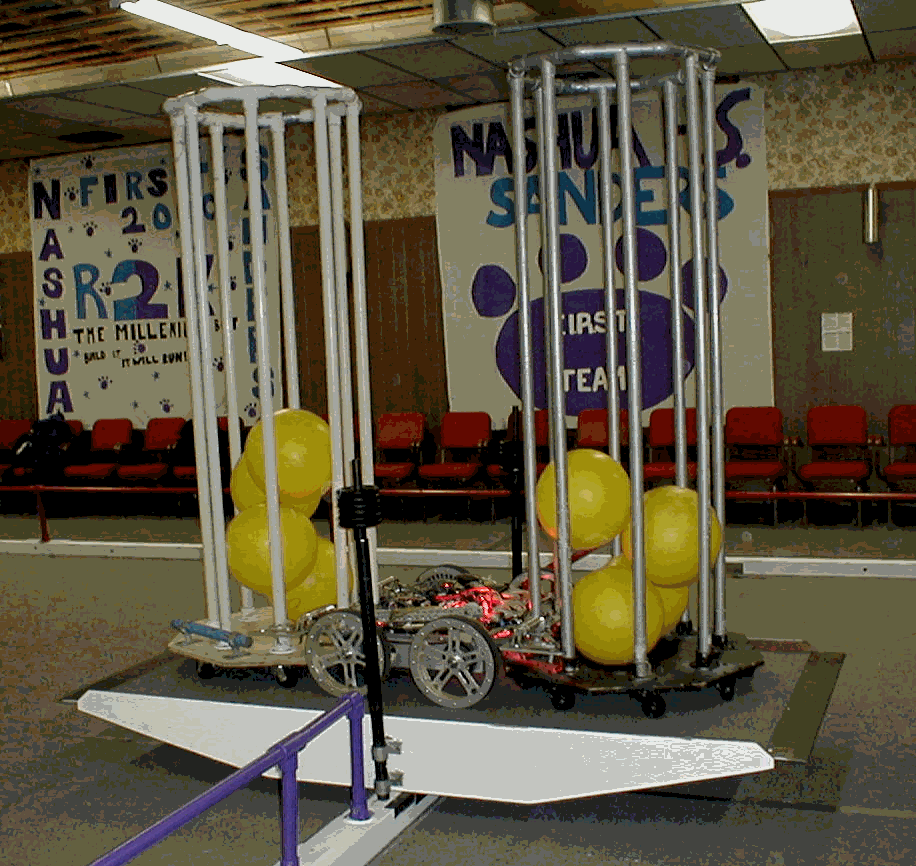 Received the Leadership in Controls Award
for 2001 N.E. Regionals.
Unique control system independently auto-balances the bridge with 2 goals.
Highly maneuverable with goals and stretcher attached due to positive locking/unlocking mechanism with 2 points of contact on each end of the robot.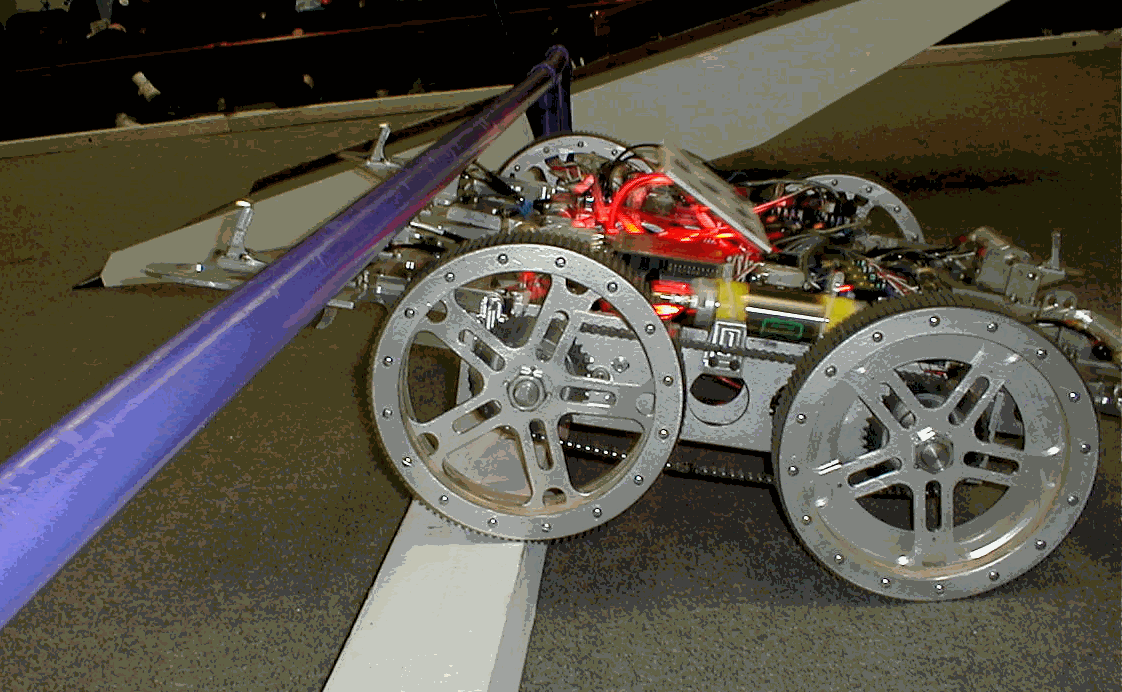 "Low Rider" design travels over the beam and under the bar with ease.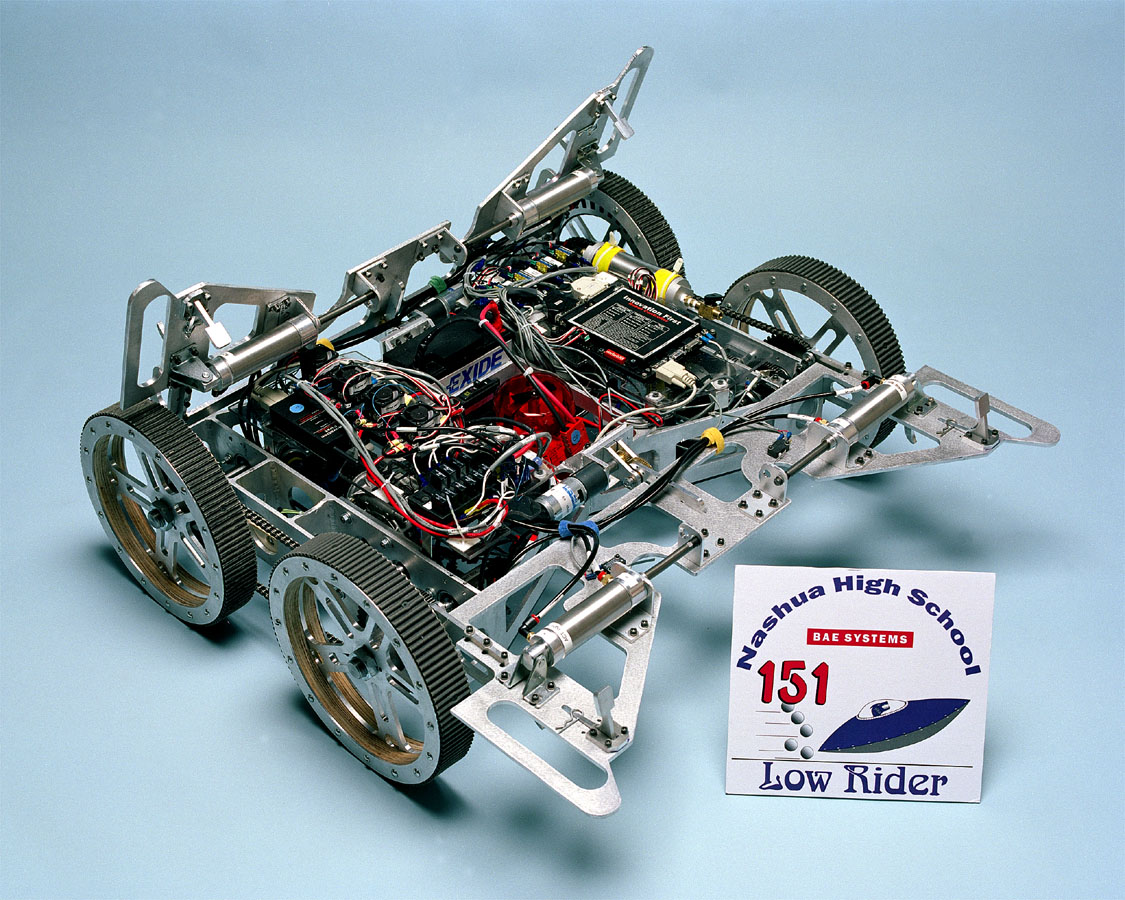 We would be happy to talk with you about how we can assist your alliance with its strategy. Please drop by the 151 pit area!
Team 151
BAE Systems / Nashua High School
The "Nor'east Beast"